Please join us July 17th - 19th at the
Right Coast Association Syracuse Nationals!
Dream Machines is again proud to be part of the
Pfaff Designer's Dozen Selection Team !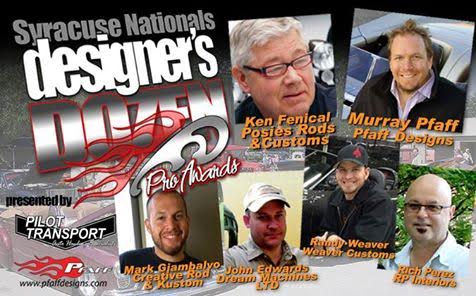 DML is currently seeking an experienced fabricator. Required skill set/attributes include:
Efficiency in TIG welding, general automotive (theory an asset), automotive mechanical / sheetmetal / electrical, fabrication, general machining, ability to work as part of a team or independently as required, mature, motivated, organized and responsible.
If this describes you, we invite you to fax your resume to (416) 754-9131 or email it to info@dreammachinesltd.com. Serious inquiries only.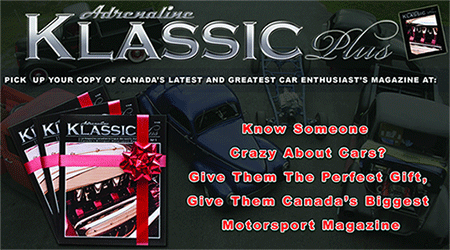 Recently we were approached by the Publisher/Editor of Adrenaline Klassic Plus Magazine, Mr. Michael Hozjan to sell their publication at our store. In speaking with this gentleman while reviewing the magazine, it became quickly apparent that doing so stems to enhance both our endeavours as we offer the very services required to produce the vehicles that his magazine so elegantly journals. We are proud to offer this fine magazine.

Please visit our location to pick up the most recent copy available now. A great value at Just $14.95Cnd

SEMA Action Network Expands Into Canada
The SEMA Action Network (SAN) is a US-based, nationwide partnership of car clubs and individual enthusiasts working together to impact legislation that affects car and truck hobbyists of all kinds.

On September 19th, 2007 the SAN announced its expansion to include the Parliament of Canada and the provincial governments. By joining the SAN you will receive up-to-date alerts on hobby-related legislation in your province and across the country. There is no cost to join. To read more about SAN's Candian expansion, please visit http://www.semasan.com.